Blog
03.25 /14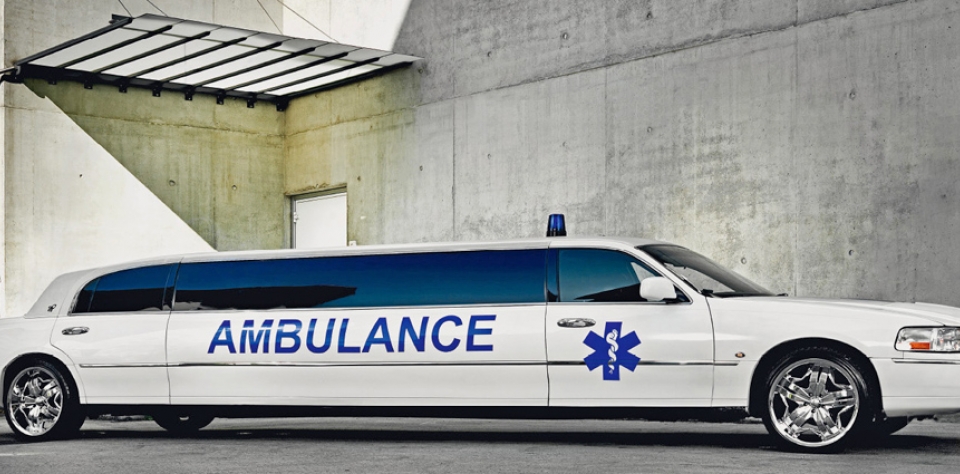 Limousine Turned Ambulance — Only in Dubai
9 years ago Many would agree that riding in an ambulance is not glamorous, or even comfortable. However, leave it to sophisticated Dubai to remedy that distaste. The new limousine service will mainly be used to transport those who are not in dire medical need, but only mild distress or going to or from a facility. The service is called 'Awnak' and will be available in April, starting with 10 limousines.

The limousines will only be available to patients involved with certain medical facilities who are offering the service, and cannot be used by everyday pedestrians. The service could also be included in health insurance policies, as told by CEO of the Public Transportation Agency (PTA) at the Road and Transport Authority (RTA), Al Ali. According to Mattar Al Tayer, Chairman of the RTA and initial project launch coordinator, there are four groups of patients who will be eligible to use the limousine transport service. Group one is patients who have been told by their doctor they need to receive further treatment and examination. Group two is patients already in-hospital who need to be transferred to other facilities as told by their doctor. Group three is transporting patients who are able to leave the hospital and return to their homes. Group four are patients going to or from their doctors/clinics. When one stops to think, this service is quite remarkable and could branch out to other countries, because surely the rest of the world will take notice. This service is important when considering the fact that most medical patients want to maintain their dignity.

Being transported in a limousine is less embarrassing and enhances the patient's comfort, and also will likely reduce their stress also. Patients will not be able to choose the model of limousine. Surely the world will be watching this groundbreaking new project unfold.